WELCOME BACK!
Beginning Wednesday, June 9th, we will resume our in-person classes without any capacity restrictions. This is your official invitation to join us on the dance floor, and all are welcome! 
Masks will be required in all common spaces, hallways, the lobby, and bathrooms until September 2021. Recent CDC guidance suggests fully vaccinated people can resume activities without wearing a mask or physically distancing. However, because we are unable to determine who is vaccinated, we strongly recommend wearing a mask in the studio to prevent the spread of COVID, and to protect the health and safety of yourself and those around you.
There are now two single person locking accessible restroom stalls available for use. Please refrain from using the adjoining stalls.
KanKouran's weekly classes will continue to provide instruction in the authentic dance styles of select West African cultural groups, and include a warm-up and breakdown of dance steps, followed by the execution of the movements accompanied by the drums.
You have the option of attending class virtually or in person. Although not required, and regardless of the option you choose, we encourage participants to continue to register and pay for class online.
TO REGISTER AND PAY FOR CLASSES, PLEASE VISIT www.facebook.com/kankouran.
Thank you for your patience, support, and participation as we dance our way through these challenging times.
SCHEDULE
Wednesdays 7:30pm – 9pm | Adult Dance with Sue Ann Forde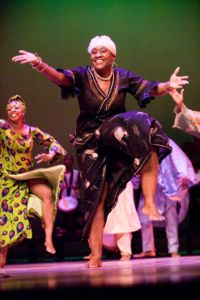 Saturdays 12:00pm – 1:00pm | Children's Dance with Veronica "Mama Ra" Hunte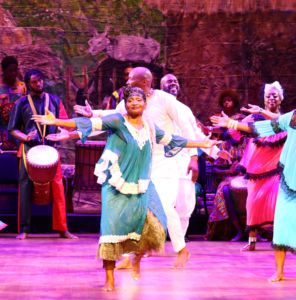 Saturdays 12:00pm – 1:00pm | Children's Drum with Baba Malari Moore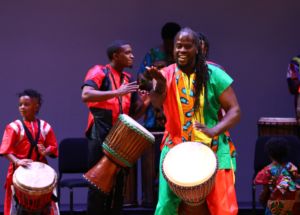 *CHILDREN'S DRUM CLASS WILL BE CANCELLED SATURDAY, JUNE 19 AND SATURDAY, JUNE 26. CLASS WILL RESUME ON SATURDAY, JULY 3. THANK YOU!
Saturdays 1pm – 2:30 pm | Adult Dance with Assane Konte

CLASS FEES
$15 General Adult Admission
$12 Students with ID
$12 Children's Classes
Anyone who has a class card, your card will be honored. However, we will not be offering new class cards at this time. 
CLASS UPDATES AND REGISTRATION
For class updates and registration please visit www.facebook.com/kankouran
Photography Waiver
By attending KanKouran community classes, you grant KanKouran, its representatives and employees the right to take photographs of you while participating in class. KanKouran may use such photographs with or without your name and for any lawful purpose, including for example such purposes as publicity, illustration, advertising, and Web content.